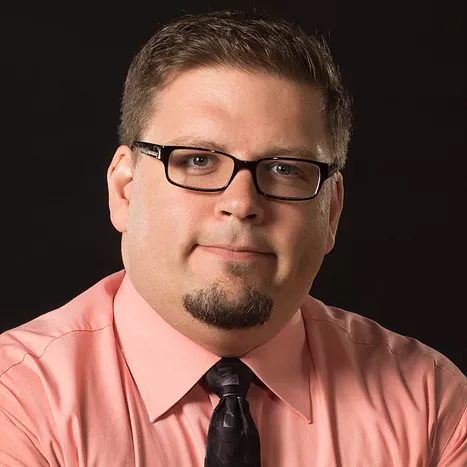 Dr. Bazan was a Band Teacher in Canada and the United States through 11 years. Prior to assuming his position at UAA, he was the Band Director and Fine Arts Department Chair at Chugiak High School in Chugiak, Alaska, for Anchorage School District. He has also taught English and Drama amongst other teaching responsibilities. His ensembles have succeeded and received commendations at every level in each of jazz, classical, and popular music genres.
Before returning to public school music teaching Dr. Bazan was Associate Professor of Practice in Music Education and Coordinator of Music Field Experiences at University of Nebraska – Lincoln (UNL) from 2007–2017. At UNL he was the instrumental music education specialist, and part of an internationally renowned team of music education professors who prepared music teachers for schools and graduate music education studies.
Dr. Bazan continues to serve as Adjunct Assistant Professor of Music Education and Course Designer for the Kent State University and University of Florida Online Masters of Music Education programs. In the music education research world, he is (or has been) an Editorial Board Member and Reviewer for Contributions to Music Education, The Journal of Music and Dance, Urban Education, and Middle Grades Research Journal.
His published research has been has been in the areas of recruiting and retaining students in instrumental music education, student-centered learning, and identity development. His research has been published in National journals such as The Bulletin of the Council of Research in Music Education, Update: Applications of Research in Music Education, Contributions to Music Education, Visions of Research in Music Education, Canadian Winds, and Advances in Research in Music Education.
Dr. Bazan has presented throughout the world at international, national, state, and local conferences on his teaching and research interests. Interests include instrumental music education, foundations of teaching, creative process, recruiting/retaining music students, popular musicianship, and social justice. He has also been an active performer in jazz, rock, and classical venues on saxophone, guitar, and bass guitar and has conducted jazz bands, rock bands, wind bands, and musicals throughout North America. Dr. Bazan has performed or conducted in such venues as the Sydney Opera House (Australia), Severance Hall (home of the Cleveland Orchestra), and Winnipeg Centennial Concert Hall (Canada).