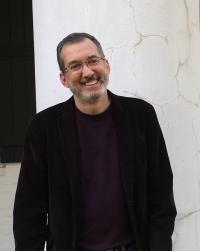 Dr. Garth Alper is the Coordinator of Jazz Studies at the UL Lafayette School of Music, where he holds the Ruth Stodghill Girard Professorship. Dr. Alper teaches in the jazz piano, jazz studies, and music media areas, and he has articles published on the subjects of jazz, popular music, and postmodernism in music. His article, How the Flexibility of the Twelve-Bar Blues Has Helped Shape the Jazz Language, has been published in The College Music Symposium and numerous articles and reviews have been published in Popular Music and Society. An entire special issue devoted to jazz of Popular Music and Society, which Garth guest edited, was published in October 2006. Garth has presented five papers and chaired five panels at Popular Culture Association/ American Culture Association national conferences. A recent article, Towards the Acceptance of a Bachelor of Music Degree in Popular Music Studies has been accepted for publication in the upcoming volume of the College Music Symposium.
Garth's second CD, Inroads, released on the Musicians Showcase Recordings label, has been called "a primer for how cool jazz should be performed" by Walter Pierce of the Lafayette Daily Advertiser. Pierce goes on to say that Inroads "gathers together 10 playful often-winking numbers that draw from several jazz traditions while maintaining a consistency characteristic of the best weathered ensembles." Dr. Alper composed all of the pieces on Inroads and has received the Emerging Artist Fellowship from the Phi Kappa Phi Honor Society for his work as a jazz composer and pianist. Of Garth Alper's third CD Deflection (2013), allaboutjazz.com states "Deflection may just be one of those hidden musical treasures waiting to be discovered."
Dr. Alper earned his Doctor of Arts degree at The University of Northern Colorado and the MA in Jazz Studies from New York University.
Email Dr. Alper : garth@louisiana.edu
---
Garth Alper's Deflection, performed by the University of Louisiana at Lafayette Faculty Jazz Quintet.
Jazz Charts of Original Compositions by Garth Alper