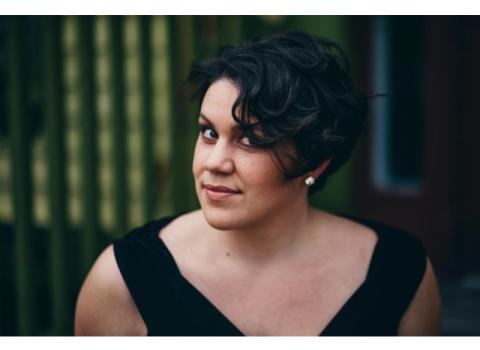 Dr. Kelly Ann Bixby is a distinguished performer in concert, operatic and chamber music repertoire and has been recognized for her warm, colorful soprano voice and insightful musicianship. Ms. Bixby's operatic roles span Monteverdi to Golijov, in whose "Ainadamar" she made her Opera Philadelphia debut in 2014.
She has premiered and recorded songs of Daron Hagen, Pulitzer-prize winner Lewis Spratlan, Benjamin CS Boyle, Doug Cuomo and Logan Skelton and is featured in the National Opera Center's art song album, "The Opera America Songbook."
Since 2009 Ms. Bixby has been a member of Grammy Award-winning new music ensemble, The Crossing. Dr. Bixby appears as a soloist on two Crossing recordings, "Gavin Bryars: The Fifth Century" which won the 2017 Grammy Award for Best Choral Performance and Thomas Lloyd's "Bonhoeffer," nominated for a Grammy in 2016. A sought-after chamber musician, Ms. Bixby has recently performed works by Christopher Cerrone, Frank Ticheli and Amy Beth Kirsten as well as iconic pieces by Franz Schubert, J.S. Bach and Benjamin Britten. Ms. Bixby is a perennial recitalist in Philadelphia's Lyric Fest, and has appeared with The Cincinnati Chamber Orchestra, The Black Pearl Chamber Orchestra, The Bucks County Choral Society, The Princeton Festival, Midland Center for the Arts, The Philadelphia Youth Orchestra and DuPage Opera.