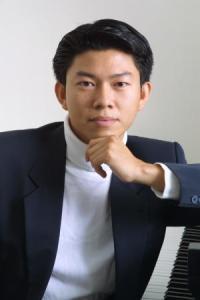 An active recitalist, Chan Kiat Lim has performed solo and chamber recitals in Germany, Greece, Italy, Romania, Malaysia, and throughout the United States including solo performances at Music at Penn Alps Concert Series in Maryland and a return to Steinway Hall, New York City, in December 2011. He was the Convention Artist at the West Virginia Music Teachers Association (WVMTA) State Convention where he performed the Béla Bartók's Concerto for Two Pianos and Orchestra with the West Virginia University Symphony Orchestra and has appeared as soloist with the University of Louisiana at Lafayette Symphony Orchestra performing Sergei Rachmaninoff's Second Piano Concerto. Most recently, Lim performed the Concerto for Piano and Percussion Orchestra by American composer David Gillingham. 
Lim's interest and research in Twentieth-century music—particularly by American composers—and piano pedagogy have resulted in invitations for presentations and masterclasses at regional and national levels. A recipient of the Louisiana Division of the Arts Grant, Lim collaborated with bass-baritone Shawn Roy in 2011 to release a CD with Centaur Records label entitled An American Kaleidoscope: Song Cycles through the Lenses of William Bolcom, John Duke, Thomas Pasatieri, and Ned Rorem. This CD features two world-premiere recordings of works by musical giants Bolcom and Rorem. Endorsing Lim's performance on this CD, Pulitzer Price winner Rorem writes that "His aims are rare and high, and his means are perfect."
A pedagogue and clinician, Lim has co-authored, with Dr. Susanna Garcia, the online multimedia curriculum eNovativePiano: Multimedia Resources for Developing Musicianship Skills. Suitable for eLearning and distance learning, this one-of-its-kind curriculum points towards a new direction in private and group piano instruction. Lim has presented at the World Conference of the International Society for Music Education, College Music Society Regional and National Conferences, Phi Beta Delta National Conference, MTA State Conventions, MTNA National Conference, and the National Group Piano and Piano Pedagogy Forum on various pedagogical and performance topics.
A native of Malaysia, Lim received his music certifications in piano, violin, and theory from the Associated Board of the Royal Schools of Music (ABRSM), London; and the Trinity College of Music, London. Awarded the College of Creative Arts Performance Grant from West Virginia University, Lim came to the United States to study with Dr. James Miltenberger. He received his Master's and Doctor of Musical Arts degrees from the University of Cincinnati's College-Conservatory of Music as a scholarship student of Eugene and Elizabeth Pridonoff. Lim has also worked with other esteemed artists and pedagogues such as Dorothy Delay, Masao Kawasaki, Peter Oundjian, Sandra Rivers, and James Tocco. Grounded in the curriculum of the ABRSM and having received his conservatory training in the USA, Lim's particular expertise and teaching approach is the fusion of these diverse musical worlds.
In 2015, Lim was awarded the Louisiana Music Teachers Association Outstanding Teacher Award. In the same year, Lim also received the coveted Distinguished Professor Award from the University of Louisiana at Lafayette where he also holds the Margaret Chauvin Steen Villemez Professorship in Music. He teaches piano performance, piano literature, class piano, and lectures in the Interdisciplinary Humanities Program and Study Abroad Program in Florence, Italy. Dedicated as a teacher, his students have captured top prizes and awards at regional, national, and international piano competitions.
website: http://www.cklim.net/
email: chankiatlim@louisiana.edu
---
Praise for Chan Kiat Lim
William Bolcom, composer

The performance (of the composer's own composition Old Addresses) left in my mind nothing to be desired…My wife Joan (Morris, soprano) and I were mightily impressed.

Ned Rorem, composer and author

His aims are rare and high, and his means are perfect.

Sally Coveleskie, National Director, Steinway Hall, New York City

In my almost twenty year career with Steinway & Sons I can truly say that your recital was one of the best we've had.

Robert Thomas, Miami University, Ohio

…evidence of true artistry, and a real expressive and dramatic involvement with the music.

The Daily Advertiser, Lafayette, Louisiana

Chan Kiat Lim was nothing short of brilliant. The man's ability to interpret the Russian composer's (Rachmaninov's Second Piano Concerto) intricate musical segues and flourishes gave the music a power that almost demanded the audience's thunder-like standing ovation. The work that Blaney (conductor) and Lim forged in their respective performances effectively gave them the hallmark of "Master."

Elisabeth Pridonoff, Artist-in-Residence
College-Conservatory of Music
University of Cincinnati, Ohio

One of the most artistic recitals I've heard…superb in every aspect—musically, technically, and emotionally. A magical evening from the piano—worthy of any concert hall! Bravo!