Assistant Professor
Master of Arts in Jazz Studies, Middle Tennessee State University, 2008
Bachelor of Music in Percussion Performance, Eastern Kentucky University, 2006
Chris Munson has been a professional musician, audio engineer, and educator for over 20 years. He spent most of the 1990s working steadily in the Nashville studio and live scene. During that time he appeared on over 1,000 recordings, numerous award winning albums (including two Grammy Nominations), toured nationally with a variety of artists, was heard on over 500 radio stations nationwide, and appeared on nationally broadcast television shows and internationally broadcast radio shows. Additionally, he held positions as a studio manager, record label manager, and booking agent. He recorded or performed with several notable artists including David Amram, Gail Bliss, Fred Bogert, David Carradine, Bobby Carradine, Vassar Clements, Jeff Coffin, Doug Dillard, Jerry Douglas, Michael Falzarano, Rick Gordon, Wycliffe Gordon, Tom Harrell, Jorma Kaukonen, Ronnie McDowell, John McEuen, Leon Medica, Tim O'Brien, Anders Osborne, Greg Osby, Mickey Rafael, Merl Saunders, Chester Thompson, Trout Fishing in America, and Snooky Young.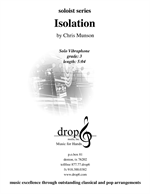 In the fall of 2000 he became the Music Technology Coordinator at Lane Community College in Eugene, OR. Chris aided in the design and installation of a new electronic music lab, music resource center, and commercial recording studio. He developed and taught three courses in audio production. He also served the Director of Recording Arts at Eastern Kentucky University from 2008-2012. While there he developed the curriculum for the Recording Arts emphasis in the Music Industry degree program.
He is currently the Coordinator of Music Media at the University of Louisiana at Lafayette. He holds a B.M. in Performance from EKU and a M.A. in Jazz Studies from MTSU. His original compositions are published through Drop 6 Media, Tapspace, Engine Room Publishing, and Simmons Jazz. Scholarly articles and text have been published by Mel Bay and Alfred Publishing.
Email: munson@louisiana.edu