Dr. Garth Alper is the Coordinator of Jazz Studies at the UL Lafayette School of Music, where he holds the Ruth Stodghill Girard Professorship. Dr. Alper teaches in the Jazz Piano, Jazz Studies, and Music Media areas, and has had six articles published on the subjects of jazz, popular music, and postmodernism in music. His article, How the Flexibility of the Twelve-Bar Blues Has Helped Shape the Jazz Language, has been published in The College Music Symposium and numerous articles and reviews have been published in Popular Music and Society. Garth was guest-editor for a special issue of Popular Music and Society, which was devoted entirely to jazz. He has presented thirteen papers at Popular Culture Association/American Culture Association national conferences, and a chapter authored by Dr. Alper, "Jazz Humor from a Musical Perspective" will be published in the forthcoming book, The Routledge Companion to Popular Music and Humor.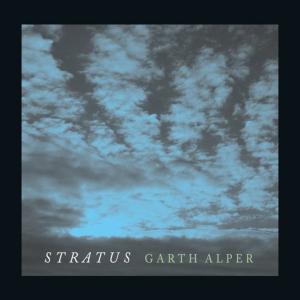 In discussing Garth's newest CD, critic Edward Blanco from All About Jazz notes, "Alper crafts another intriguing musical package with Stratus, a recording that contains all of the elements of a successful project—musicianship; excellent compositions; and plenty of 'artistry in rhythm,' as Stan Kenton would say—all resulting in an all-around pleasurable musical experience." In a review from Off Beat, the leading New Orleans arts magazine, Ken Franckling states, "Familiarity and trust abound here as [the musicians] explore a variety of moods on seven original compositions and two standards from the jazz canon. The players have a sense where each other are headed, and find ways to complement that journey."
Dr. Alper earned his Doctor of Arts degree at The University of Northern Colorado and the MA in Jazz Studies from New York University.
Email Dr. Alper : garth@louisiana.edu
---
Garth Alper's Deflection, performed by the University of Louisiana at Lafayette Faculty Jazz Quintet.
Jazz Charts of Original Compositions by Garth Alper