Kaylin Maggard Offers Intensive Contemporary Dance Workshop to Dance Students
Tue, 04/13/2021 - 1:23pm
In February, Kaylin Maggard (May 2021 Juilliard BFA Dance) spent a week teaching contemporary dance and ballet to UL dance majors.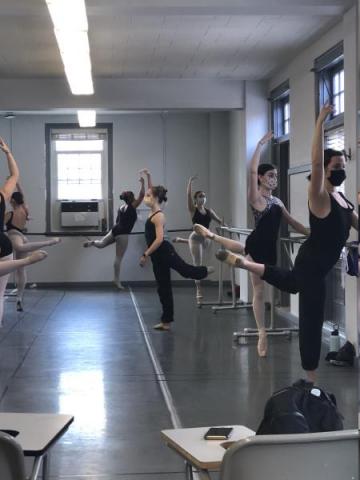 Her unique approach to teaching the embodiment of the physical body in dance was well received by the dance students. The dance program is hoping to continue this new relationship when Kaylin moves to Lafayette in the fall. She will be pursuing her master's degree in Kinesiology and we are hoping to continue having her involved with our students both on and off stage.
This mini-residency was made possible by a SPARK grant.