Dr. Garth Alper Releases his Fifth Album, Spider's Web
Wed, 11/23/2022 - 10:56am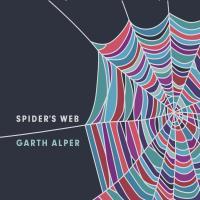 Garth Alper, coordinator of Jazz Studies at the University of Louisiana at Lafayette, has released Spider's Web, his fifth album of original compositions.
"The discipline of musical creation has touched all parts of my life. It continues to enrich my appreciation of all art forms and informs my scholarly writing and teaching. But, to my way of thinking, instrumental jazz composition is not just a 'scholarly' activity. Ideally, it communicates directly to our emotional selves, and can also impart the beauty of logic, and humor. I hope the seven instrumental compositions found on this CD affect the listener in these ways," Alper said.
Alper considers himself exceptionally fortunate to have friends and colleagues in the School of Music and Performing arts whose dedication to the jazz art form and generosity is reflected through the mastery of their instruments and their desire to contribute to his musical projects.
"Through their contributions, Lucas Munce on tenor sax, Bob Nash on bass, Chris Munson on drums, and Jeffrey George on guitar have brought my compositions from conception to final product. In addition to his artistry on the drums, Chris Munson's work mixing and mastering this CD have made his remarkable contributions multi-faceted," Alper said.