New Faculty in the School of Music and Performing Arts—Fall 2019
Wed, 08/14/2019 - 3:08pm
The School of Music and Performing Arts is pleased to welcome three new faculty members this fall.
Marty Aikens, Theatre Design
Marty has a lifelong background and education in both performance and production. He holds a Bachelor's degree in Acting and Directing from the University of TN at Chattanooga, and an MFA in Theatre Design and Production from Tulane University. He has worked with many prominent theatre companies, including the Utah Shakespearean Festival and Cirque du Soleil. He served as Artistic Director of Atlanta's critically acclaimed Jack in the Black Box Theatre Company for eight years. In television and film, Marty has worked with NBC, Fox, and CBS networks in almost all areas of production, from camera-work to directing, and everything in between.
Currently, Marty produces and directs a lifestyle / food magazine show called "A Taste of the Good Life" with SkyFilms. He also worked as Assistant Director on two award-winning indie films. You might even catch him on screen as an actor in a few television shows and films.
Marty taught in the Theatre Arts Academy at Atlanta's magnet school for Performing Arts, North Springs Charter High School. Under his direction there, the school garnered national attention as one of the top programs in the U.S., performed internationally, and landed students in national tours, and on Broadway. After moving to South Louisiana, he served as technical director and resident designer at Loyola University in New Orleans.
---
Dale Bazan, Music Education
Dr. Bazan comes to us from Anchorage, Alaska, where he was on the faculty at the University of Alaska at Anchorage. He also taught at the University of Nebraska at Lincoln, and has extensive experience as a Music Educator in public schools.
His research has been has been in the areas of recruiting and retaining students in instrumental music education, student-centered learning, and identity development. His research has been published in National journals and presented throughout the world at international, national, state, and local conferences.
He has also been an active performer in jazz, rock, and classical venues on saxophone, guitar, and bass guitar and has conducted jazz bands, rock bands, wind bands, and musicals throughout North America. Dr. Bazan has performed or conducted in such venues as the Sydney Opera House (Australia), Severance Hall (home of the Cleveland Orchestra), and Winnipeg Centennial Concert Hall (Canada).
---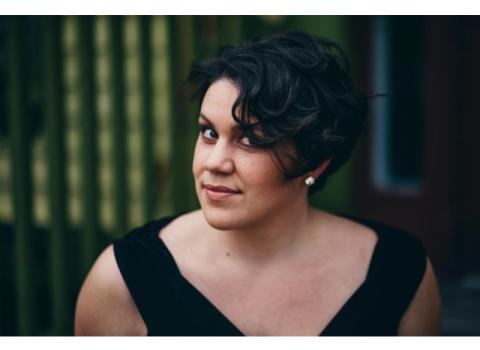 Kelly Bixby, Voice
Dr. Kelly Ann Bixby is a distinguished performer in concert, operatic and chamber music repertoire and has been recognized for her warm, colorful soprano voice and insightful musicianship. Ms. Bixby's operatic roles span Monteverdi to Golijov, in whose "Ainadamar" she made her Opera Philadelphia debut in 2014.
She has premiered and recorded songs of Daron Hagen, Pulitzer-prize winner Lewis Spratlan, Benjamin CS Boyle, Doug Cuomo and Logan Skelton and is featured in the National Opera Center's art song album, "The Opera America Songbook."
Since 2009 Ms. Bixby has been a member of Grammy Award-winning new music ensemble, The Crossing. Ms. Bixby appears as a soloist on two Crossing recordings, "Gavin Bryars: The Fifth Century" which won the 2017 Grammy Award for Best Choral Performance and Thomas Lloyd's "Bonhoeffer," nominated for a Grammy in 2016.